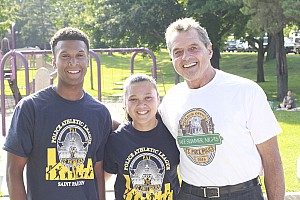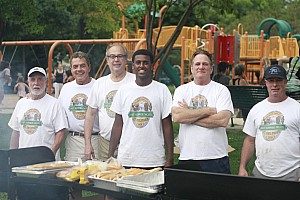 ---
2022 Safe Summer Nights Schedule
Listing the date, the location, and the Legislative House District of each Safe Summer Night.  Each Safe Summer Night runs from 5 pm to 7 pm on the date listed below.
June 16: McDonough Rec Center 1544 Timberlake Rd Map, HD 66B
June 30:  Battle Creek Rec Center 75 S. Winthrop St  Map, HD 67B
July 14:   Midway Peace Park 416 N. Griggs St  Map, HD 65A
July 21:  Conway Rec Center 2090 Conway St  Map, HD 67 B
Aug 11:   Langford Park Rec Center 30 Langford Park  Map, HD 66A
Aug 18:   Palace Rec Center 781 Palace Ave  Map, HD 65B
---
2022 Safe Summer Nights Flyer Schedule
---
Tom Campion started St Paul Summer Nights as he saw that it was important to have citizens who have a good relationship to the First Responders (Police & Fire Departments) in their city.
At a Safe Summer Night expect:
The SPPD and other First Responders have kid activities (climbing wall, bounce house, face painting) demonstrations by the Mounted Patrol, and sometimes the K-9 Unit, and what to do if there is a kitchen fire.  They will bring out the Bearcat "SWAT" vehicle.
There are free burgers, hot dogs, chips, healthy snacks, and beverages.
---
For more information please go to the St Paul Police Department's Community Engagement Division website.